Parents and carers are welcome to call in during our opening hours to see the how we operate. You can register an interest in a place during your visit, or by calling 07816 376726. Alternatively email your name and your requirements and/or any questions you may have to manager.preschool345@hotmail.co.uk and a member of staff will contact you.
PreSchool 345
6th Beeston Scout Group Headquarters
5 Middle Street
Beeston
Nottingham
NG9 1GA
Tel: 07816 376726
Email: manager.preschool345@hotmail.co.uk
On Social media
We are on Twitter and Facebook, follow us to keep up with our latest news

 Facebook:  https://www.facebook.com/preschool345beeston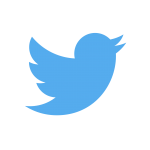 Twitter: http://www.twitter.com/beeston345
Note on our use of social media: It is our policy to use social media to promote events and share information with parents about our activities and news. Where photos are used they will only include children where permission has been given by parents/carers.