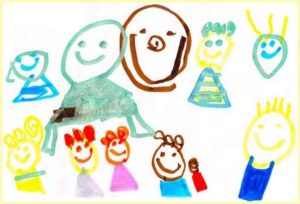 Preschool 345 is a local community run preschool based in the centre of Beeston. We welcome children from 2 years, to attend morning, afternoon or full day sessions.
We have a dedicated and highly qualified team of staff that support the children's learning journey, in line with the Early Years curriculum, through a range of stimulating and fun activities. We have close links with local schools and work hard to support the children's transition into school.
We are a charity, run as a non profit organisation. Preschool 345 is run by a committee of volunteers who all give their time freely.
On our website you can find lots of information about us and how we operate. If you would like any further information or are interested in registering your child on our waiting list, please contact us.
We encourage parents and carers to take an active role in supporting their child at preschool. On this website you can find out more about what the children get up to and how you can get involved.