Fees
We currently charge £10.80 for a 3 hour session (April 2020). This can be either 9:00 – 12:00 or 12:00 – 15:00. Sessions can be combined allowing children to stay the full day.
We currently charge £2.00 for early start from 08:30 – 09:00 and £2.00 for late finish from 15:00 – 15:30
Funded places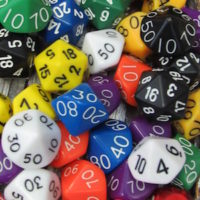 All three and four year old children are currently entitled to 15 hours of free nursery education for 38 weeks of the year from the term after the child's third birthday. You may claim all or part of this entitlement with Preschool 345, we will give you a form to complete, so that we can claim the funding for your child's place. This will be paid directly to Preschool by Nottinghamshire County Council.
Some three and four year old children may qualify for 30 hours Nursery Funding: 
For working families in England
With 3 and 4-year-old children
30 hours of free childcare or early education for 38 weeks
A total of 1,140 hours per year, that you can use flexibly with one or more childcare provider
Two year olds may qualify for a free early years place if their home address is in Nottinghamshire and they are either classes as a 'looked after child' or if you receive certain benefits.
You can find out more and check your eligibility for funding  at website https://www.childcarechoices.gov.uk/
Childcare Vouchers
We are happy to accept payment with childcare vouchers such as those from Edenred or Computershare.
For more information visit www.direct.gov.uk or speak to a member of preschool staff.