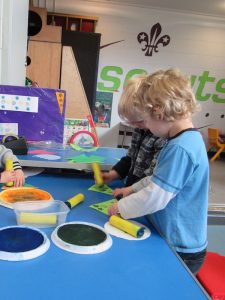 We are open at the following times;
Monday to Thursday 9:00 – 15:00

Friday 9:00 – 12:00

Lunch club (Mon – Fri) 12:00 – 12:45
Each day at Preschool 345 we follow a basic routine – Our daily routine.
We use key songs and rhymes daily with the children –  Songs and rhymes
Within the routine there is plenty of opportunity for free play as well as group activities. On some days of the week we have additional activities lead by our staff or external providers. – Additional activities
Children are offered a chance to play outside whenever the weather permits and they have access to a healthy snack every morning.
We encourage children to be independent in appropriate areas such as washing up after snack. We have a set of promises that help children learn appropriate behaviour for preschool. – Our promises
Monday to Friday we run a Lunch club where children bring a packed lunch to eat within the setting. Please speak to a member of staff if you would like your child to attend Lunch club.